Stead's Guide: Oberammergau Passion Play 1930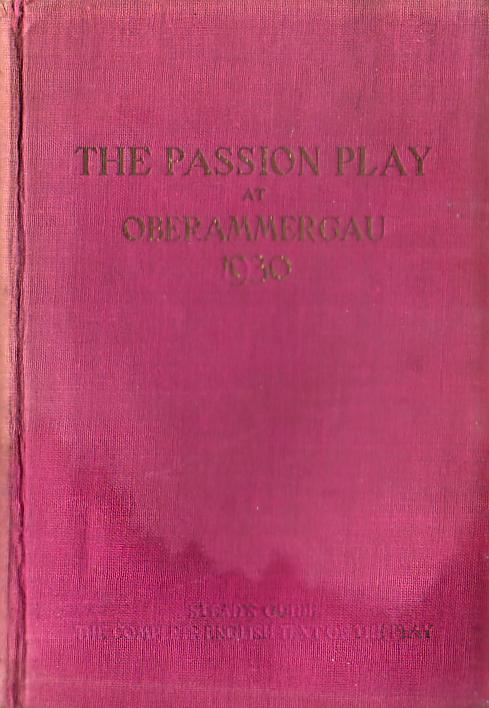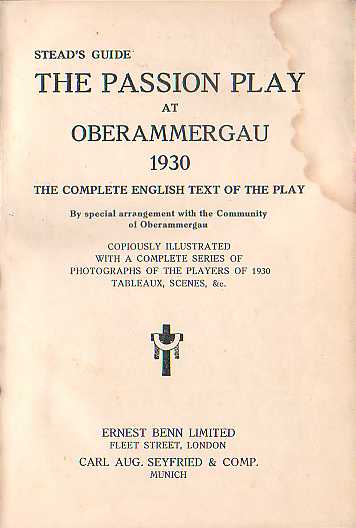 Stead's Guide Book: The Passion Play at Oberammergau 1930, Hard Cover, 322 pages, 5.0" x 7.2", Published by Ernest Benn (London) and Carl Aug. Seyfried (Munich)
This book contains the complete official unabridged text in English of the Oberammergau Passion Play dating from 1633 and "updated" in 1860 by J.A. Daisenberger with music by Rochus Dedler. It also has Stead's Guide to the play, preface to the 1930 (and 1910) editions, and is copiously illustrated with more than 70 photographs of the actors of 1930, tableaux, scenes, and former plays. It also has maps, a plan of the theater, and 24 advertisements from local merchants.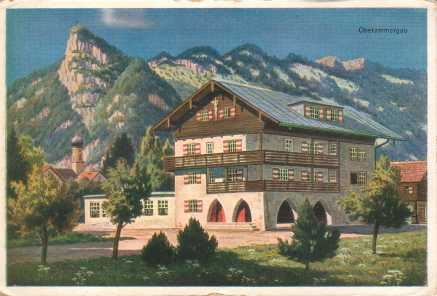 Included with the book is a beautiful color postcard of Oberammergau from the same period. As would be expected, the book shows signs of age and has some water staining on the top corner of about the first 70 pages, but it does not affect the text or photos. (The photo above right shows the water stain at its darkest; it gets lighter with every page.) Shops in Germany sell this book in similar condition for 75 euros ($102.75) and up. Here is your chance to get this rare and desirable book at a fraction of the current retail price — plus a free bonus postcard!






I accept payments by cash, check, money order, or PayPal. I ship the day I receive your payment or notification of payment from PayPal. Thank you!