Official Illustrated Color Catalog (Book):
Oberammergau Passion Play 1970 - LIKE NEW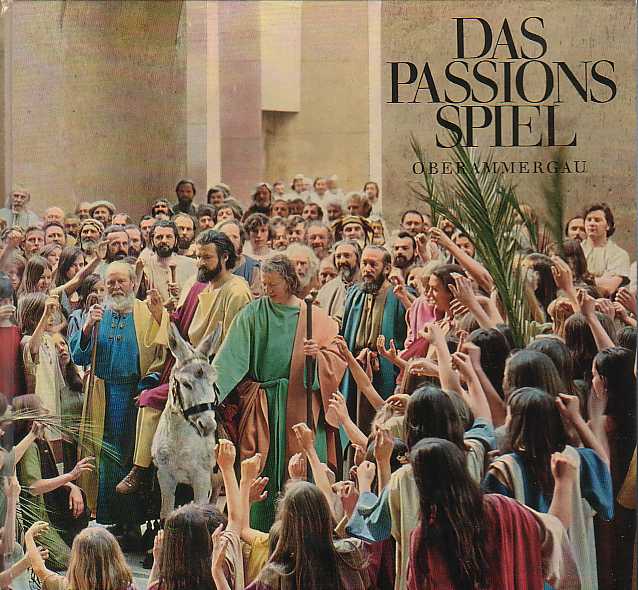 Official Full Color Illustrated Catalog (Book): The Passion Play at Oberammergau 1970, Hard Cover, 72 pages, 8.0" x 8.5"
This spectacular book contains a complete description of each scene of the Oberammergau Passion Play in German, English, and French. Printed on heavy coated stock, the book has full color, full-page photos on each right hand page (example below) with the text (in three languages) facing on the left. There are photos of every key scene and all the leading actors in costume. The book is like new but has slight cover warping from high humidity, but no page stains or discoloration whatsoever and no other signs of age or wear.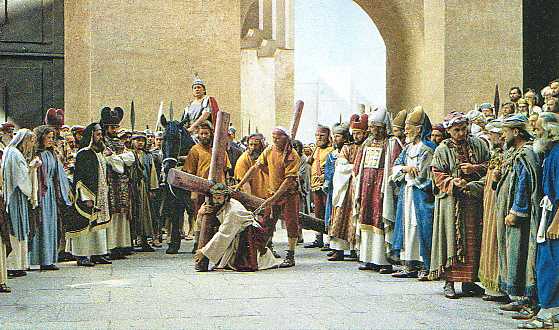 Included with the book are two articles, one titled, "The Spectacle of Oberammergau" and the other, from International Coin World, is a most unusual article titled "Oberammergau suffered Black Death," which describes the coins and paper money related to the play. The book is in absolutely pristine condition and shops in Germany sell it for 25 euros ($35) and up. Here is your chance to get this rare and desirable book at a fraction of the current retail price.





I accept payments by cash, check, money order, or PayPal. I ship the day I receive your payment or notification of payment from PayPal. Thank you!