Book: Oberammergau Passion Play 1970 - LIKE NEW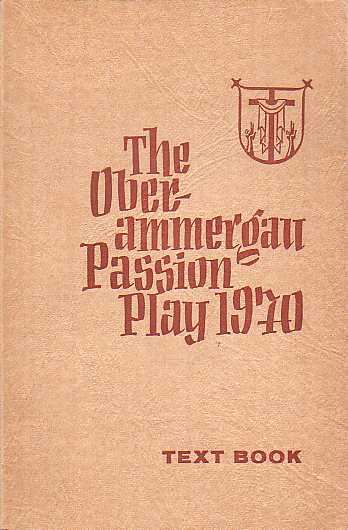 Book: Oberammergau Passion Play 1970
LIKE NEW, Soft Cover, 128 pages, 4.7" x 7.0"
Published by Gemeinde Oberammergau

This book contains the complete official unabridged text in English of the Oberammergau Passion Play dating from 1633 and "updated" in 1860 by J.A. Daisenberger with music by Rochus Dedler. It also has a list of the cast and schedule of performances for the year 1970. Specially for 1970 is the Foreword written by Father Max Bertl.
This book is LIKE NEW although there is a small water spot on the top left of the cover. Shops in Germany sell this book for 10 euros ($13.70) and up. Here is your chance to get this rare and desirable book at a fraction of the current retail price.





I accept payments by cash, check, money order, or PayPal. I ship the day I receive your payment or notification of payment from PayPal. Thank you!