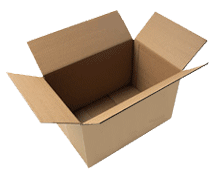 Here you'll find hundreds of bargains in stamps, plate blocks, covers, FDCs, postal history, and much more. It's a great eclectic mix like you'd find in the bargain bins at a stamp show, except you can look through the boxes in the comfort of your own home. Just hit the right arrow to go to the next box or the left arrow to go back to the last box.
Prices are unbelievably low and if you put a number of things together, I'll give you an additional discount and you'll save on shipping.
I have only one of each item! To make sure you get what you want, you can e-mail me at SwapMeetDave@aol.com and I'll set aside the items you want and ship them upon receipt of your check or money order. I also accept Pay Pal (to SwapMeetDave@aol.com) but I must ask PayPal users to add 3% to partially cover the PayPal commission. Send your order with payment to David Ahl, 12 Indian Head Road, Morristown, NJ 07960. Thank you!
Here is a lot of six lightly hinged Espana Rio Muni (Spanish Colony) stamps issued for Stamp Day on Nov 23 in 1962 and 1967. They are:
• Mi 32, Sn 19, 15¢, Cape Buffalo, 1962
• Mi 33, Sn 20, 35¢, Gorilla, 1962
• Mi 34, Sn 21, 1 pta, Cape Buffalo, 1962
• Mi 80, Sn 67, 1 pta, Red River Hog (or Bush Pig), 1967, airmail
• Mi 81, Sn 68, 1.50 ptas, Strepsirrhine Primate, 1967, airmail
• Mi 82, Sn 69, 3.50 ptas, African Golden Cat, 1967, airmail
Catalog value of these six stamps, among the last issued by Rio Muni, is $3.25. Now you can have them for the bargain price of just $1.25 postpaid!

In case you're interested, Río Muni, located just north of the equator, is made up of lowland along the southwest coast of Africa. In 1778, Portugal ceded some off-shore islands, and also the commercial rights to a part of the African coast that included present-day Río Muni, to the Spanish. Hoping to export Africans as slaves to their American possessions, the Spanish sent settlers to the islands, but they died of yellow fever, and by 1781 the region was abandoned by the Europeans. In 1963, Spain finally granted the country (renamed Equatorial Guinea) a limited amount of autonomy, and on Oct. 12, 1968, it received complete independence.