Ragdoll Cats have a controversial origin...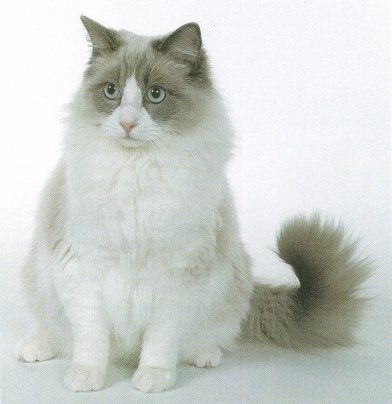 The beginning of the Ragdoll breed is quite confusing and full of contradictions, some parts of it even proven to be impossible. It is generally accepted that the original Ragdolls were the kittens of a non-pedigree cat called Josephine that was injured in an automobile accident in 1965. They were raised by Ann Baker, a breeder of Persians, thus the confusion that the Ragdoll came from Persian stock. Some breeders believe that Ragdolls are a cross between a Siamese and Birman, which may or may not be correct. Ann Baker's very strict breeding policies coupled with some rather strange beliefs caused some breeders to break off from Ann's registry, the International Ragdoll Cat Association, and form a second Ragdoll registry, now known as the Ragdoll Fanciers´ Club International. You will find a great deal more information at the Ragdoll web site.

Photo from the book, The Encyclopedia of The Cat by Michael Pollard, Parragon Publishing, 2003.






© 2004. Web site design by Dave Ahl, e-mail Z321go@aol.com