Introducing the Mayo Jack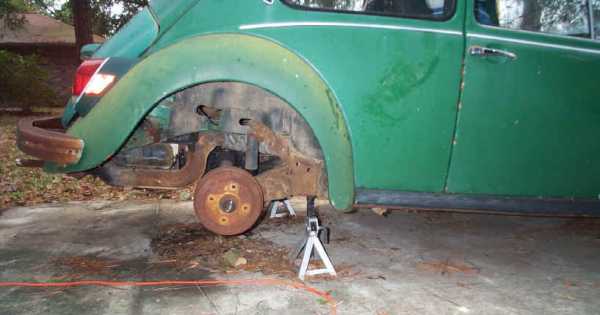 What do you do when you have a light vehicle (like this '72 Beetle) that needs all four tires remounted? You put the car up on jack-stands, right? So what if you only have two jack-stands? Hmmm.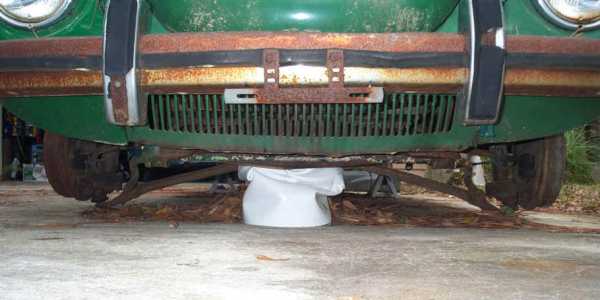 Well, the fella who sent me these photos said he decided to use a sturdy plastic bucket that had contained mayonnaise. It worked great! For about five minutes, that is. Then it slowly started settling until the front end of the beetle met the driveway. Oops!

Thanks to Lyle from Jacksonville and the US Navy Naval Safety Center for this photo and text.





---





© 2007. Web site design by Dave Ahl, e-mail swapmeetdave@aol.com