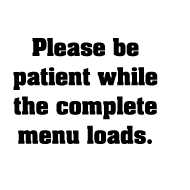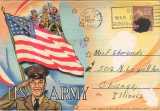 WWII Patriotic Covers: Events, Cancels,
Autographs, Postal History, V-E Day, V-J Day


On these pages are listed nearly all of the 3,000+ covers from my five award-winning exhibits of patriotic covers of WWII. These include covers leading up to the war, army base openings, theme covers, postal history, censored, event and philatelic patriotics from all the leading makers (Fluegel, Staehle, Crosby, Fidelity, Boone, Fleetwood, Linto, Teixeira, Dorothy Knapp, Mae Weigand), hand painted, first day covers, foreigns and much more.
I am pricing them cheap to sell fast! Prices are way under dealer prices and considerably under those in postal history auctions.
All covers will be sent by first class or Priority Mail. You, the buyer, pay only the exact postage plus 50¢ per order for packaging and handling.
To make sure you get what you want, you can e-mail me at SwapMeetDave@aol.com and I'll set aside the items you want and ship them upon receipt of your check or money order. I also accept Pay Pal (pay to my account: SwapMeetDave@aol.com). Send your order with payment to David Ahl, 12 Indian Head Road, Morristown, NJ 07960. Thank you!