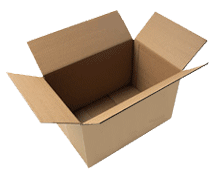 Here you'll find hundreds of bargains in stamps, plate blocks, covers, FDCs, postal history, and much more. It's a great eclectic mix like you'd find in the bargain bins at a stamp show, except you can look through the boxes in the comfort of your own home. Just hit the right arrow to go to the next box or the left arrow to go back to the last box.
Prices are unbelievably low and if you put a number of things together, I'll give you an additional discount and you'll save on shipping.
I have only one of each item! To make sure you get what you want, you can e-mail me at SwapMeetDave@aol.com and I'll set aside the items you want and ship them upon receipt of your check or money order. I also accept Pay Pal (to SwapMeetDave@aol.com) but I must ask PayPal users to add 3% to partially cover the PayPal commission. Send your order with payment to David Ahl, 12 Indian Head Road, Morristown, NJ 07960. Thank you!
These two covers were carried on the maiden voyage of the M/S Kungsholm from Gothenburg to New York City on 24 November 1953. M/S Kungsholm was a combined ocean liner / cruise ship built in 1953 by the De Schelde shipyard in Vlissingen, Netherlands for the Swedish American Line. During her time with the line she was used on transatlantic crossings during the northern hemisphere summer season, and on luxury cruises during the rest of the year. In January 1955 the Kungsholm departed on the first-ever around the world cruise made by a SAL vessel.

The first cover above has a pictorial cancel from Gothenburg dated 24 Nov 1953 for the maiden voyage and a rubber stamp cachet in the lower left of the envelope. The second (messier) cover is actually more interesting as it was mailed in the normal mail from Mariestad, Sweden, a small town about 180 kn east of Gothenburg, with a notation in the upper left "via Kungsholm" in the hope it would reach the port in time for the sailing, which it did. The line on the bottom noting "December 1953" was added later and refers to the arrival date of the ship in NYC, not the departure date from Sweden.

The two envelopes are in excellent condition. The first measures 6.1" x 4.3" and the second is very slightly smaller. These two unique covers can be yours for only $5.00 postpaid!