Please be
patient
while the
menu loads

4-1-9 Scam Documents


Pictured below are images of documents used in a recent Nigerian 4-1-9 scam perpetrated on Yuiry Gaydamaschuk, a poor Christian fellow in Russia. Especially interesting is the Anti-Terrorist Clearance Certificate. At the bottom are 16 counterfeit checks from buying scams aimed at people selling cars and other items on the Internet.


Click on any document to see a full-size image of it.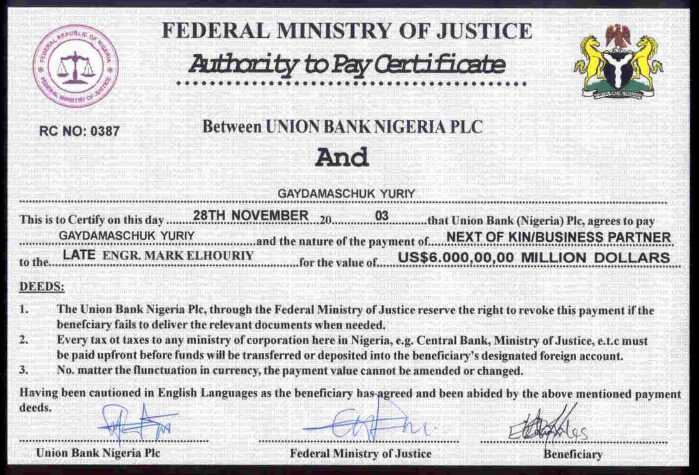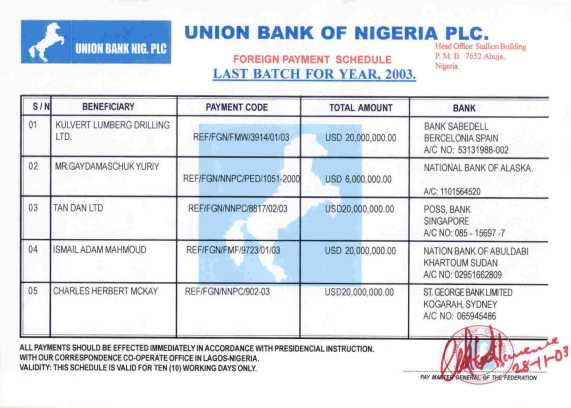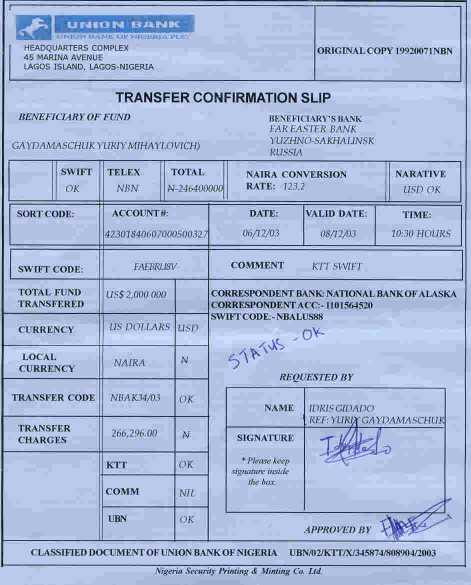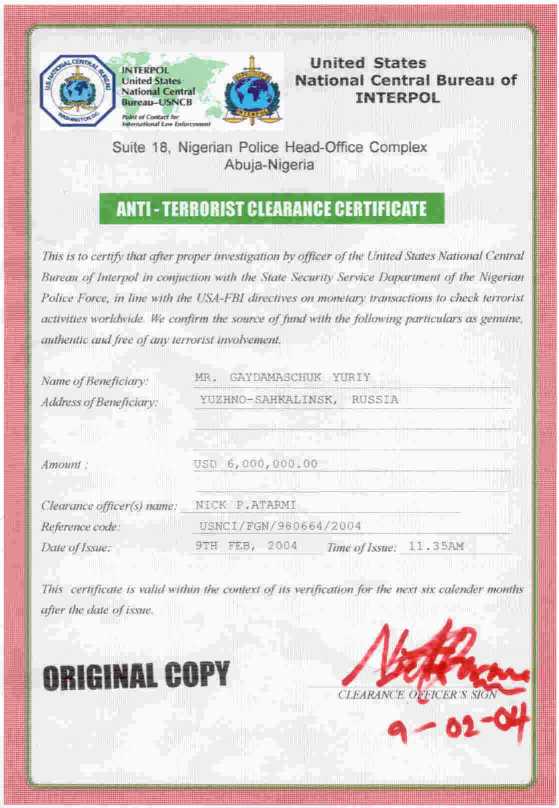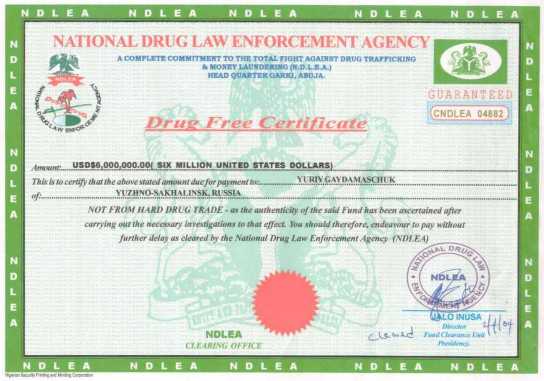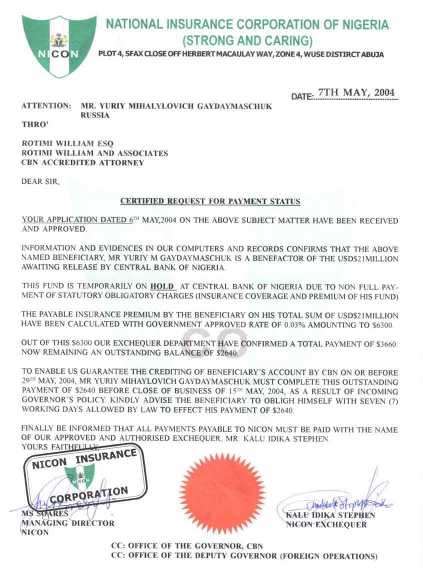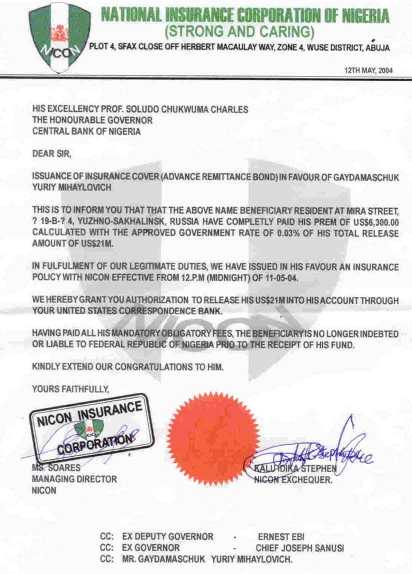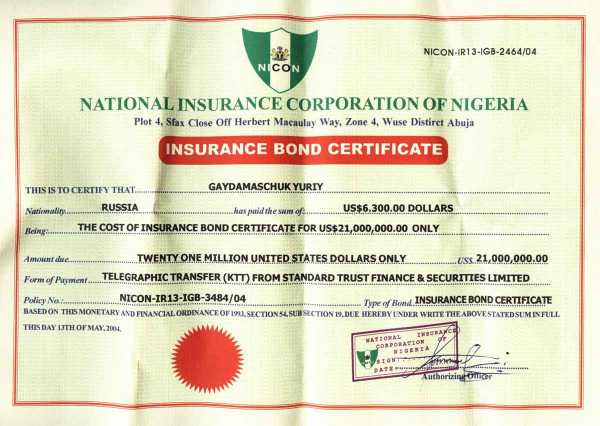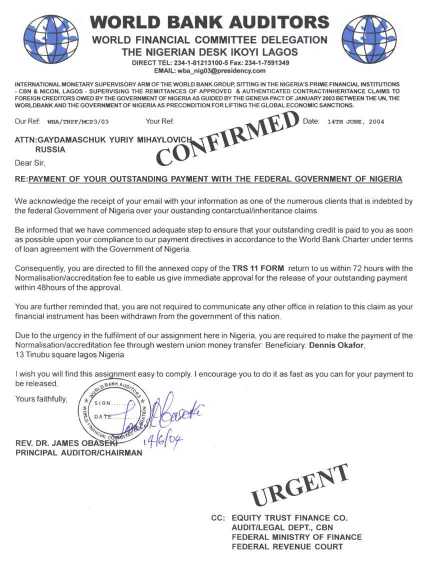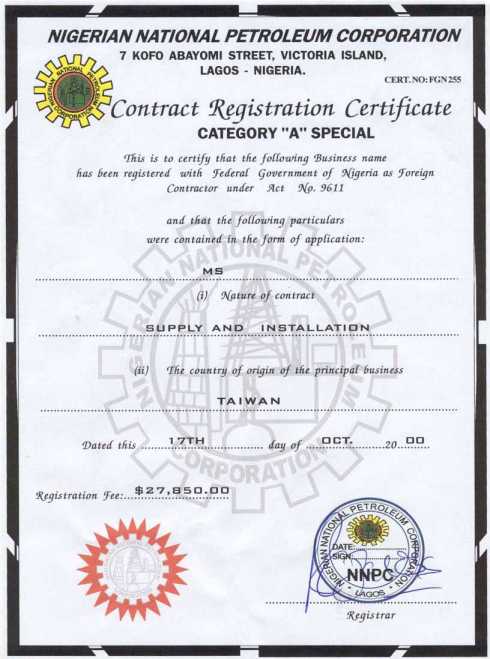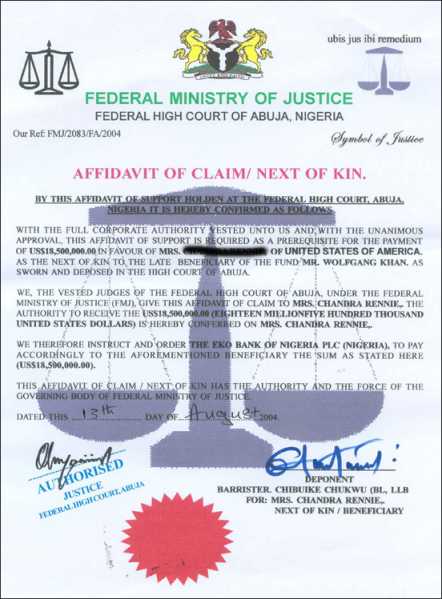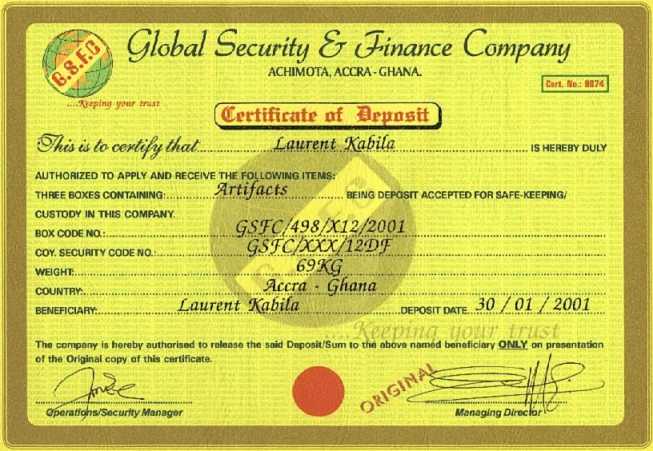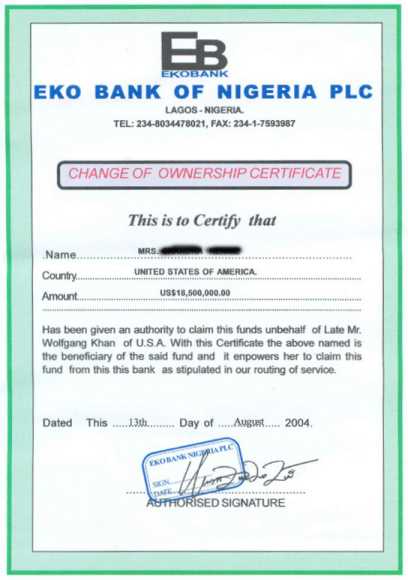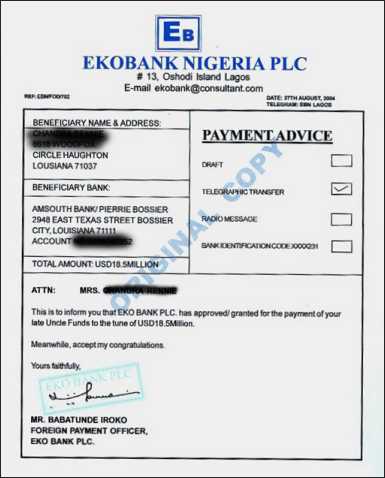 ---
Pictured below are some counterfeit checks used in recent scams
Remember, you can click on any one to see a full-size image.
---
Do you have a scam, story, joke, or cartoon that belongs here?
E-mail it to me at SwapMeetDave@aol.com
---
Links to a select few other scam-related web sites. (There are hundreds more!)

Spotting and Avoiding Common Scams Good general description of online and offline scams.


Fraud Victim Assistance Excellent fraud victim advocacy site with many resources.


Scam-o-rama Hundreds of scams from start to finish. Also news, commentary, and links.


Crimes-of-Persuasion This page deals specifically with auto purchasing using forged checks. Read (and weep) about some people who got sucked in. Far-ranging web site.


Scambuster (UK) "Gilbert Murray" strings the scammers along, getting them involved in the most ridiculous situations and making them do the most ridiculous things. Very funny.


419 Eater Letters, lots of scams, baiting tips, photos of scammers, audio files, links, FAQs.


Car Buying Tips Fraud Page has lots of photos of fake checks.


Printerm Datascribe Inc web site describes check security features.


Bankers Online has a list of banks with missing, stolen, fictitious, and altered official checks, cashier's checks, money orders, and similar items.
---
© 2010. Web site design by Dave Ahl, e-mail swapmeetdave@aol.com