The Bible studies below (for both men and women) focus primarily on the practical aspects of applying scripture to one's life today. Each lesson consists of a sheet of questions for discussion. In my groups, we generally start with a brief prayer after which we read the scripture verses for the day's lesson. Personally I prefer the scripture be read by one person from a modern translation (NIV, NLT, Holman, etc) rather than the more traditional "each person read two or three verses in turn." We then spend the rest of our time discussing and "answering" the questions. There are often no "right" answers and the questions are primarily used as a springboard for discussion.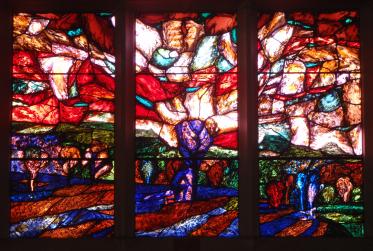 On each of the web pages you will find a sheet of questions for each session. For some studies, there is also a leader's guide of "answers." If you are going to study a book or chaper on your own, I encourage you to start with just the sheet of questions and not peek at the leader's guide until you have gone through the questions on your own. By so doing, you'll get much more out of it than you would by just reading the leader's crib sheet.
I'm putting studies up on the web site as I get time to convert them to XHTML and/or PDF. Only a few are available now, but eventually, I expect to have studies for most of the books in the New Testament and several from the Old Testament as well. There are also several other pages with material of interest to Christians (and others). Take a look at them and please let me know if they are of use to you! In the past 15 years, these lessons have been used by hundreds of groups ranging from students at Bible colleges to soldiers in Iraq. Hopefully, you will find something of use too.

BIBLE STUDIES ON BOOKS OF THE BIBLE
TOPICAL BIBLE STUDIES
OTHER PAGES OF INTEREST
Got something you think belongs here or just want to talk to me?
E-mail me, Dave Ahl, at: SwapMeetDave@aol.com.
Thanks, and a tip of the hat!


---
© 2015. Web site design by Dave Ahl, e-mail SwapMeetDave@aol.com