United We Stand
Photo Gallery

On this page you'll find powerful, often surprising images of the American flag -- big flags, small flags, painted flags, lots of flags. Let us all be inspired by the Stars and Stripes and its representation of freedom and democracy!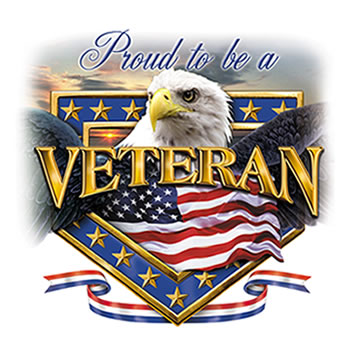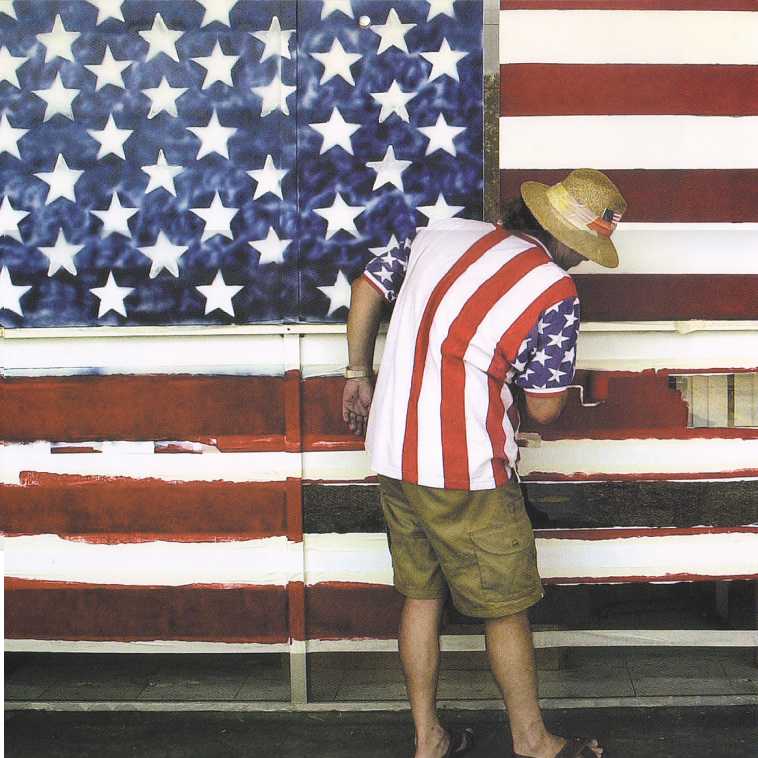 American flag being painted on the front of Mom's Diner in Lufkin, Texas.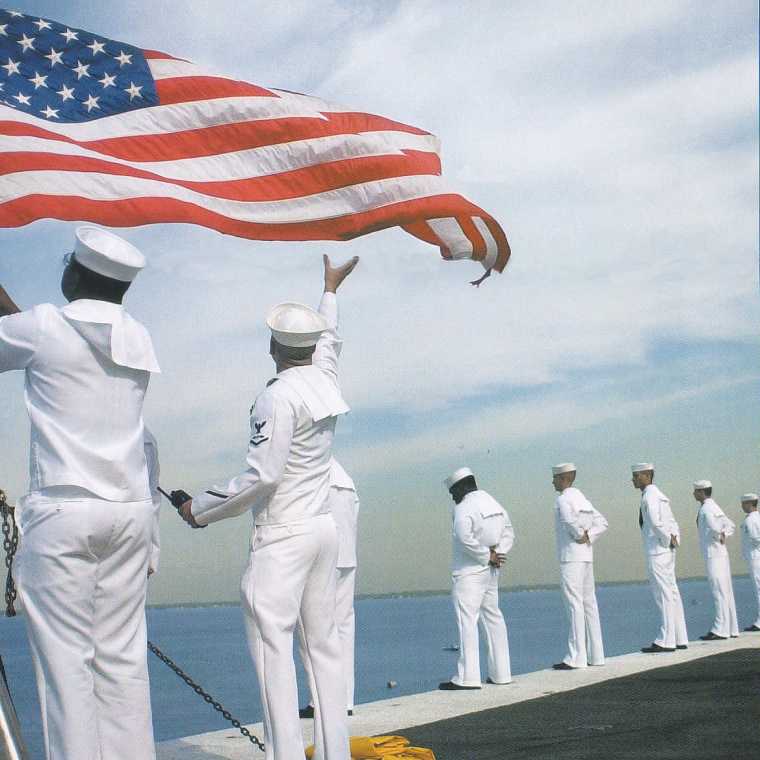 Sailors lower the flag aboard the aircraft carrier USS Theodore Roosevelt.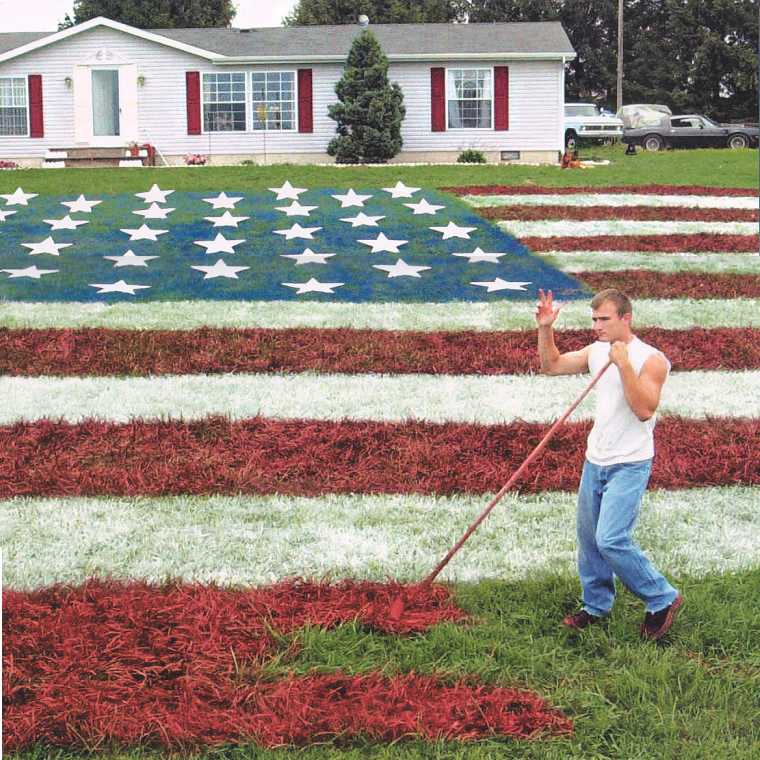 In South Milford, Indiana, John Morris paints a flag on the front lawn of Lori Davis' home
to celebrate a visit from her son, Lance Corporal Chad Davis, USMC.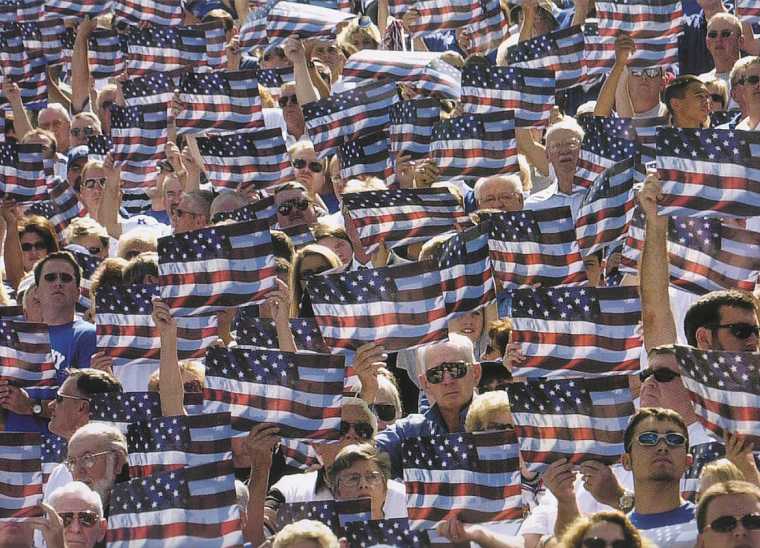 At the Univ. of Kentucky football game against the Florida Gators in Lexington, KY,
fans wave flags as they sing "God Bless America."

Above 4 photos from 2002 Glory Calendar - © Workman Publishing, New York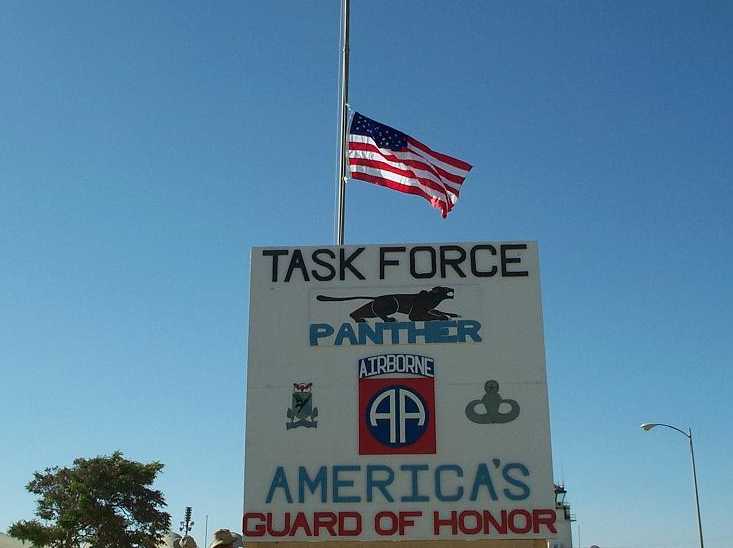 Flag flies at half-mast over memorial service at Kandahar Airfield, Afghanistan, Spet. 11, 2002.
1-311 Airborne Field Artillery Regiment, 82 Airborne Division. Home base: Ft. Bragg, NC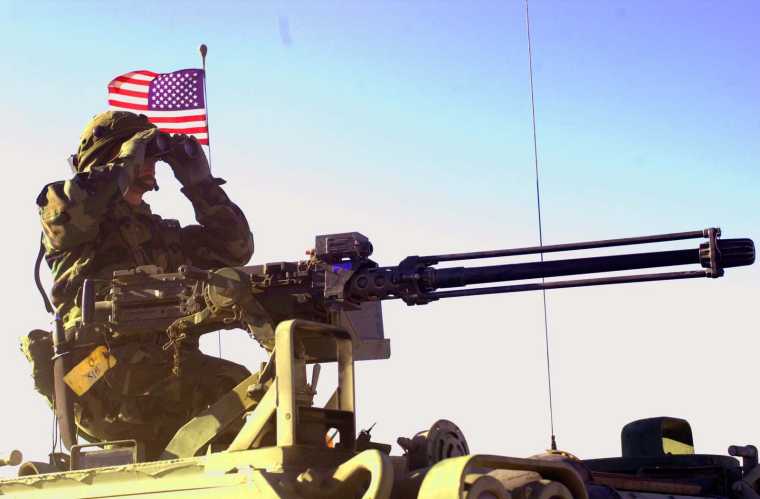 Spc David Colangelo mans an M-2 machine gun on his M113 during Operation Tarheel Thunder
June 21, 2003, at the National Training Center, Ft. Irwin, California.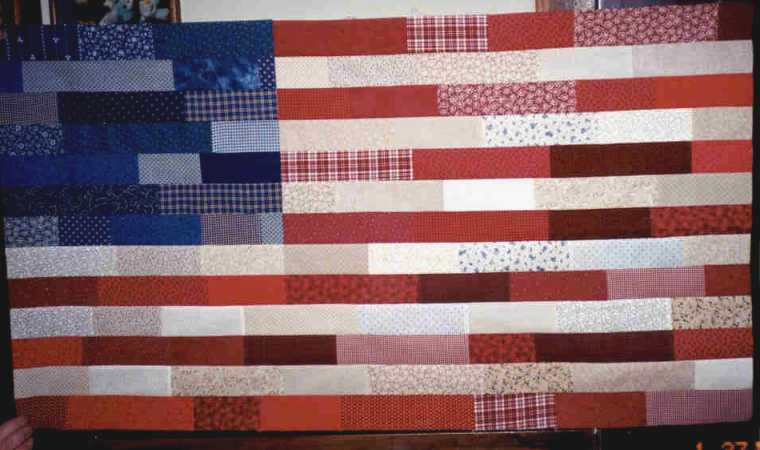 Oct. 2001: In Colorado, Barbara Joan Beckman made this quilt flag out of fabric scraps.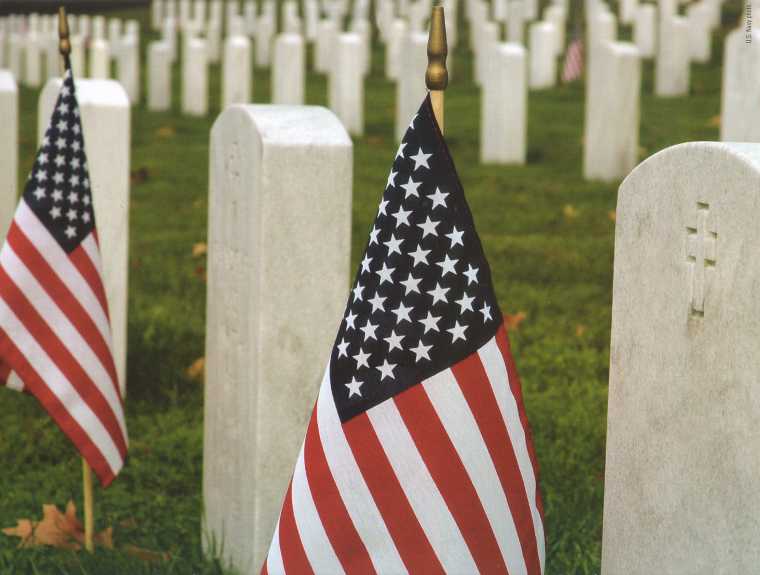 More than 16,000 servicemembers are buried at the Quantico National Cemetery in Triangle, Virginia.